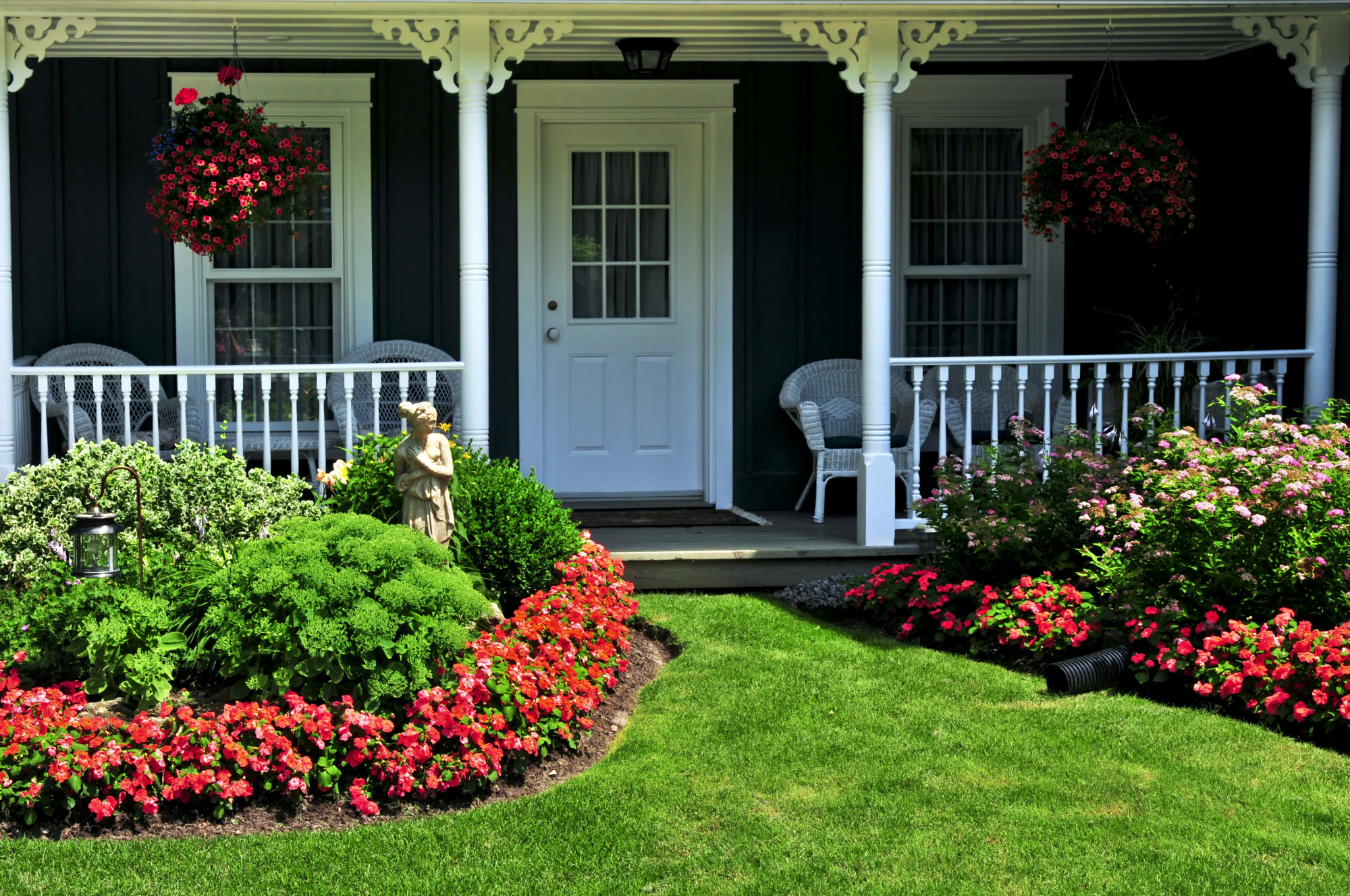 Studies show that gardening is good for your health and mental wellbeing.
But not if you have large areas of bare ground that you can't seem to fill up! This can be an eyesore and frustration for any gardener.
Fortunately, there is an easy solution to this problem. Whether you are waiting for other plants to grow in, or need to cover an ugly expanse, ground covers are your friend. They can provide fast-growing cover, keep your beds moist, and keep down the weeds.
However, before you rush out and plant the first ground cover you find, it's important to know which will do well and be most attractive. If you want to plant a ground cover that looks amazing, and thrives, keep reading.
1. Thyme
One of the most popular ground covers in the US is from the thyme family. This attractive clan of ground covers sports delicate flowers in an array of colors, ranging from purple to pink, orange, red, and cream.
What's more, creeping thyme is also a relatively hardy option compared to other ground cover plants. While it does best in fertile, and well-drained soil, it can tolerate heavier and less fertile soils as well. Creeping time is also versatile in that it can grow in full sun to light shade and can tolerate a range of conditions.
Because creeping time is not the fastest spreader, propagating is usually best done by seed. To do this, begin by removing the mulching from your beds. Although there are many benefits of mulch, a thick mulch layer will smother the germinating seeds.
2. Creeping Sedums
Got a dry bed? If so, you might want to consider creeping sedums. This is a full sun ground cover that requires minimal watering.
Besides being easy to take care for, creeping sedums also sport an attractive array of colors. During the colder months, the spikes on this ground cover turn eye-catching shades of red and orange. Come spring and summer, creeping sedums put out attractive sprays of yellow blossoms.
3. Meadow Anemone
Native to North America and also known as Canadian anemone, the meadow anemone is a vigorous grower and an evergreen ground cover. In contrast to creeping sedums, meadow anemones do best in wet areas. This makes them an ideal choice for overly damp and waterlogged spots in the garden.
Meadow anemones grow from underground rhizomes, and given enough moisture are guaranteed to push forth abundant foliage and blooms. Their starry white flowers bloom in spring through summer and are prolific.
As far as sunlight, this North American native does well in full sun as well as partial shade.
4. Purple New Zealand Burr
Depending on your location, you might also be able to plant purple New Zealand burr. This exotic groundcover has striking dark purple foliage, which can make for a stunning contrast against other garden elements and plants.
Purple New Zealand burr grows best in planting zones 6-9. In full sun, it will develop its signature dark purple hues. In shaded areas, the leaves will turn dark a verdant green.
Like meadow anemone, purple New Zealand burr also does best in moist conditions. Besides this requirement, it is relatively hardy and can handle cold temperatures well.
Do You Need to Pick up a Few Beautiful Ground Cover Species?
Now that you know about some top ground cover options, do you need to pick up a few ground cover species for your garden? If so, visit our 2-acre nursery on Long Island. Once here, for some top-notch plant selection advice, make sure you speak to Carlos Ascencio, our nursery manager, who has been with us for more than 30 years.
We look forward to seeing you!